Despite its recently-found prestige, poker isn't the only casino game to attract the creme de la creme of high-rollers and spendthrifty moguls. Indeed, some of those big spenders, or "whales," as they are known in Las Vegas jargon, have won – and lost – real fortunes spinning the roulette wheel.
The punter whale is a rare species whose number doesn't exceed 500 individuals worldwide. When a high stakes gambler honors a casino with his presence, he doesn't go unnoticed; he is often escorted by a personal entourage (imposing bodyguards and beautiful girls who might help him get lucky) and is given special treatment by hoteliers. The world's biggest gamblers can afford to lose what an average Joe might not even earn in a lifetime. For whales, a $50,000 bet is a tiny bet, and their line of credit can easily reach $4 to $5 million in a weekend.
Here's a brief account of the most famous bets:
British Media tycoon Robert Maxwell is said to have lost $2,685,000 in three minutes after placing bets on three different roulette wheels at the same time. Just imagine losing $15,000 a second! The Czech-born billionaire and former Labor MP was playing at the prestigious "Les Ambassadeurs" Casino in London.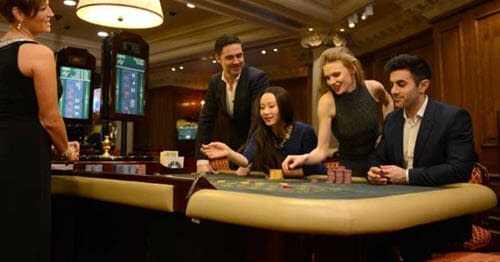 In another renowned London casino, a businessman from South Korea lost $14 million betting on roulette in 1993. Apparently though, most high-rollers prefer to gamble in Macau, Monaco, or Australia, where they enjoy more privacy than in Las Vegas and London casinos. Asians make up 80% of this extremely exclusive clientèle.
Also in London, this time at the famed and select Crockford gambling house, Greek tycoon Frank Sarakakis, owner of an Athens automobile company, reportedly lost $13 million playing roulette in 1994.
Fouad al-Zayat, a Syrian-born businessman and one of London's biggest punters, is known to bet hundreds of thousands of dollars on roulette in a single sitting. But the Ritz Casino decided to sue Mr Zayat, also known as the "Fat Man," for allegedly bouncing $3.5 million of checks. According to court reports, Zayat has gambled more than $35 million at the Ritz since 1998. Between 1999 and 2001, he visited the casino 156 times and lost more than $15 million.
In 2004, Ashley Revell, a 32-year-old gambler from London, decided to sell all his belongings (including his wardrobe) to garner enough money for a big bet. He wagered all his life savings on one spin of the roulette wheel at the Plaza Hotel in Las Vegas. At the last minute, he chose to place the whole $135,300 on "Red," double or nothing. When the ball finally settled for "7 Red," the professional poker player walked away with $270,600.